A Medium of exchange (MoE) is an economic good that is used in exchange for other goods. Money is nothing more than a special case of media of exchange that happens to be universally accepted through a process that has already been well described elsewhere. Under this definition Bitcoin is not money because it's not commonly accepted (yet), but it certainly is a MoE. For this text you can read these two concepts as synonyms, as everything here about money can be generalized to media of exchange without any loss in meaning.
Media of exchange are not a payment system, as Pierre Rochard correctly and insistently emphasizes. Although a payment system might be a nice-to-have feature to transfer a MoE form one hand to another, it is important to understand that these are completely orthogonal concepts. The channel through which a good is exchanged is not important for the economic analysis of a MoE. What matters is that the good is primarily used to be exchanged for other goods. Ludwig von Mises traced this confusion to a juridical view of money:
…the principal, although not exclusive, motive of the law for concerning itself with money is the problem of payment. When it seeks to answer the question 'What is money?' it is in order to determine how monetary liabilities can be discharged. For the jurist, money is a medium of payment. The economist, to whom the problem of money presents a different aspect, may not adopt this point of view if he does not wish at the very outset to prejudice his prospects of contributing to the advancement of economic theory.
Some Bitcoiners question whether it makes sense to stress so much the MoE aspect of money if it is only a stage in the evolutionary process brilliantly depicted by Nick Szabo (collectible, store of value, medium of exchange, and unit of account). The point, as Szabo points out, is that something special happens when an economic good becomes a medium of exchange.
Categorization of Economic Goods
One of the most basic distinctions in economics is the one between consumption and production goods, usually called by Austrian economists as first-order and higher-order (second-order, third-order, etc…) goods. We can get away for now with the following simplified definition: first-order (consumption) goods satisfy direct human needs and higher-order (production) goods are used to produce lower-order goods.
There's nothing intrinsic about whether a good is first or higher order. For example: I can consume a certain amount of water to satisfy my thirst (i.e., water as a first-order good) or alternatively I can provide this same amount of water to cattle which I will ultimately consume as food (i.e., water as a second-order good and cattle as a first-order good).
First- and higher-order economic goods, albeit ultimately connected to a fundamental theory of value, are different enough to be treated separately in many instances. As Jesus Huerta de Soto puts it: "this classification and terminology were conceived by Carl Menger, whose theory on economic goods of different order is one of the most important logical consequences of his subjectivist conception of economics".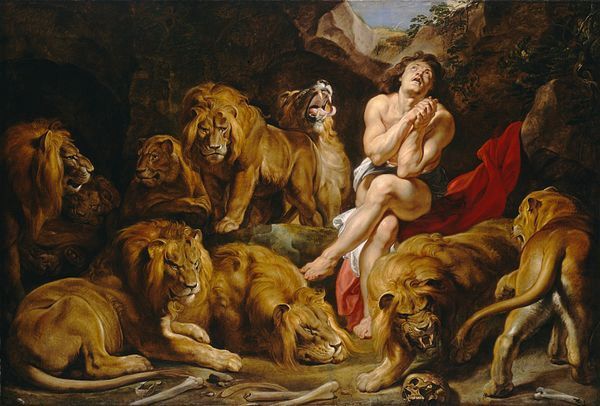 We have thus defined that media of exchange are goods that have no real "utility" aside from being exchanged for other goods, which in turn have real "utility" of their own. So how do we classify media of exchange? Are they first-order (consumption) or higher-order (production) economic goods? Is there anything especial about media of exchange that warrants a special analysis of them?
Media of Exchange Are a Sui Generis Type of Economic Good
The number of economists who don't have good answers to these questions is astounding. Most simply classify media of exchange as a higher-order good by exclusion. They don't have direct "utility", so they cannot be first-order economic goods.
Austrian economists think this approach is simplistic and inconsistent. They defend a three-fold categorization of economic goods: first-order (consumption) goods, higher-order (production) goods and media of exchange. This is a key proposition in Ludwig von Mises' indispensable Theory of Money and Credit. He even criticizes his master Eugen von Böhm-Bawerk and defends the position of Karl Knies, economist of the rival German historical school, in this respect:
Production goods derive their value from that of their products. Not so money; for no increase in the welfare of the members of a society can result from the availability of an additional quantity of money. The laws which govern the value of money are different from those which govern the value of production goods and from those which govern the value of consumption goods.
The peculiarity of media of exchange, and by extent of money, as economic goods is clearly exposed by a simple conundrum. We know intuitively that every economic good can command a price because it has "utility". If the "utility" of a MoE is to have purchasing power (i.e., a price), how to we get out of this circular reference to understand how money has value? Mises derived his famous regression theorem to solve this apparent circularity by introducing the time element, but this is outside the scope of this text. What matters for us is that media of exchange are unique because their "utility" and purchasing power coincide. As Murray Rothbard puts it:
Without a price, or an objective exchange-value, any other good would be snapped up as a welcome free gift; but money, without a price, would not be used at all, since its entire use consists in its command of other goods on the market. The sole use of money is to be exchanged for goods, and if it had no price and therefore no exchange-value, it could not be exchanged and would no longer be used.
This special relationship between "utility" and price for media of exchnage makes its analysis unique and leads to conclusions that might seem counter-intuitive compared to the analysis of typical commodities. As Mises points out: the real problem of the value of money only begins where it leaves off in the case of commodity-values. Rothbard agrees with Mises on this point:
In the case of consumers' goods, we do not go behind their subjective utilities on people's value scales to investigate why they were preferred; economics must stop once the ranking has been made. In the case of money, however, we are confronted with a different problem. For the utility of money (setting aside the nonmonetary use of the money commodity) depends solely on its prospective use as the general medium of exchange. Hence the subjective utility of money is dependent on the objective exchange-value of money, and we must pursue our analysis of the demand for money further than would otherwise be required.
This is the first stepping stone to intellectually justify why immutability and censorship resistance are such important concepts for media of exchange. As we will see in future texts, it will lead to the Austrian view that, contrary to other types of economic goods, increasing the supply of a MoE will only benefit some at the expense of others. On the other hand, reductions in the supply of a MoE do not make society worse off. The purchasing power that is hoarded is transmitted to others in the exact same proportion.
B2C, B2B and… B2MoE?
The singularities of different types goods are not just an abstraction — the business and investing communities also understand this well. The contrasts any executive or investor sees between business-to-consumer (B2C) and business-to-business (B2B) companies are too obvious to state here. Financial professionals are also familiar with the division between retail and wholesale banking. It is very to easy to understand that these are fundamentally different businesses that have unique challenges.
One of the reasons why Bitcoin is so novel is that companies and investors have never dealt directly with media of exchange before, but only with services built on top of an established MoE. These services are just typical consumer or production goods, not media of exchange. Trying to fit the standard toolkit to such a unique type of economic good without first considering its idiosyncrasies might lead to expensive mistakes.
Bitcoiners, possibly due to their Austro-Hungarian DNA traces, understand these concepts fully. Still, it is important to be mindful of them and make them explicit, especially as more new people start to get involved with Bitcoin. Most arguments against Bitcoin can be traced down to a misunderstanding of how media of exchange actually work. Traditional economists are generally not better positioned to understand this either, as monetary economics has been reduced to reading FOMC tea leaves and computing econometric analyses.
The next time someone points a laughable obsession over the 21 million hard cap or satellite dishes, try to gauge his understanding of some basic monetary concepts like the ones discussed here. Then think again about what is actually laughable. The next time someone tries to shill another "blockchain" that optimizes for a number of features, or for any specific feature, at the expense of immutability and censorship resistance, try to understand whether this person has considered the fact that media of exchange work under different rules.
The positions of Bitcoin proponents are usually grounded on air-tight logic and sound economic theory that extends back for a long time. This is neither dogmatism nor tribalism. Contrary to what many believe, the Austrian School of Economics does not take individual freedom and property rights as an axiom, but it arrives at those ideals through rigorous deductive logic. It certainly is a longer route to appreciate the free market system, but it might be the only one that does not lead one astray over time.
PS: An upcoming text in this series will delve deeper into the concept of utility and will probably be a required companion to this text. For now, I'm working with the oversimplified concept of utility as the satisfaction of someone's needs. For that reason, "utility" is used in quotes throughout this text.
In that sense, a more rigorous way to transmit the main message of this text is (to paraphrase Mises): "In the case of money, subjective use-value and subjective exchange-value coincide. Both are derived from objective exchange-value, for money has no utility other than that arising from the possibility of obtaining other economic goods in exchange for it".
Acknowledgements
A draft of this text was improved on by invaluable feedback from Saifedean Ammous, Michael Goldstein, Shaine Kennedy, Stephan Livera, Acrual and Sosthéne. Stay toxic, friends!
References